Interview with Taron Egerton, the voice of Moomintroll in the new Moominvalley series!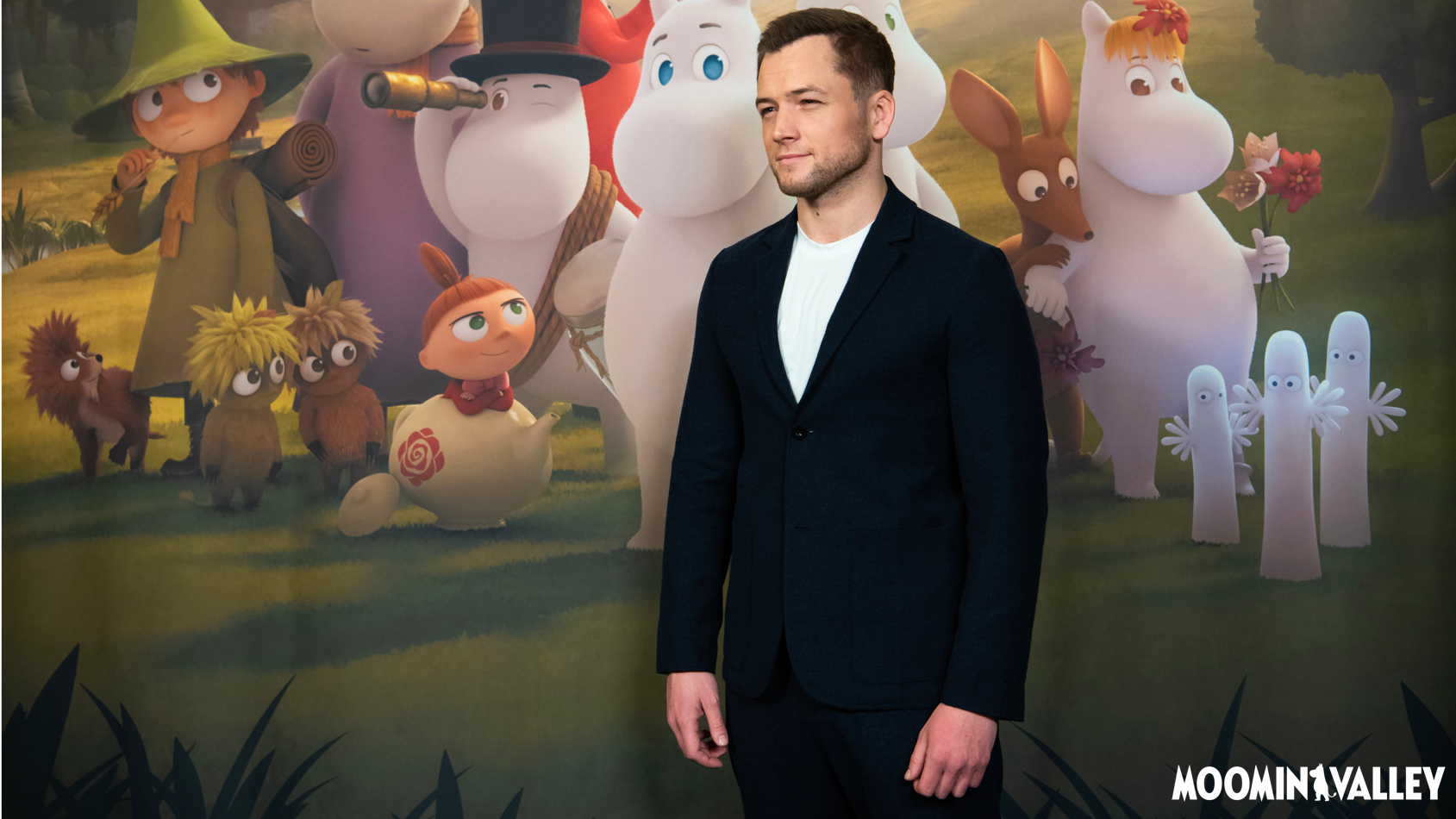 Check out the interview done by FirstNews in the UK with Taron Egerton, the voice of Moomintroll in Moominvalley!
He's been a singing gorilla, a secret agent and Robin Hood, and now he's the voice of a Moomin! Ben Pulsford caught up with Taron Edgerton to talk about his new TV show, Moominvalley….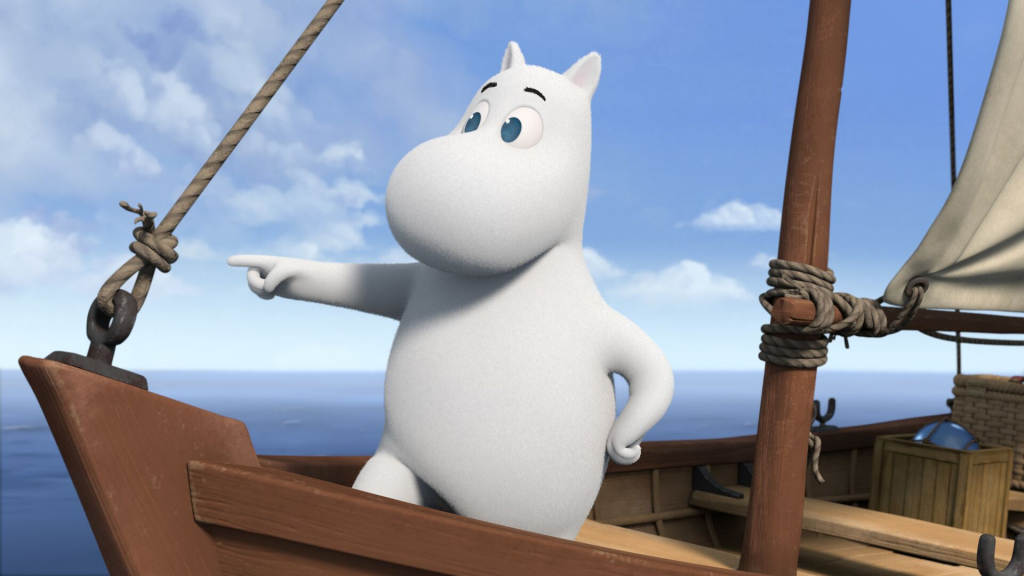 Okay Taron, what exactly is a Moomin ?
It's quite a hard one, actually ! The Moomins are a family of gentle, fun-loving creatures that live in Moominvalley. They're a bit like white hippopotamuses – but not quite ! They all live in this valley with lots of different creatures, that make up their friends. They have some fantastic, funny adventures together.
Tell us about the character you voice, Moomintroll.
He's probably around 15 years old and kind of becoming a grown-up. He lives with his mum and dad; he's an inquisitive, enthusiastic and excitable young man who has this lust for life and a desire to get out on his own, but is still drawn to the safety of being with his parents. He's very positive, wears his heart on his sleeve and is a joyous kind creature. We see him grow up throughout the series – he's on the cusp of adulthood – and that's where the story begins really, with him wanting to go out on his own and be grown-up.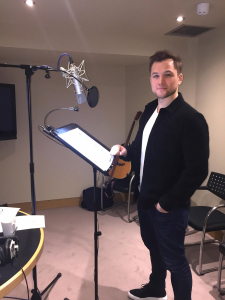 What were you lie when you were Moomintroll's age ?
I was probably less outgoing and daring than Moomintroll. I'd just discovered acting, so I was very excited about that. I was also quite insecure, like lots of teenagers are, but I was also quite confident and gregarious (outgoing) – I think those things tend to go hand-in-hand sometimes. I was generally a happy kid.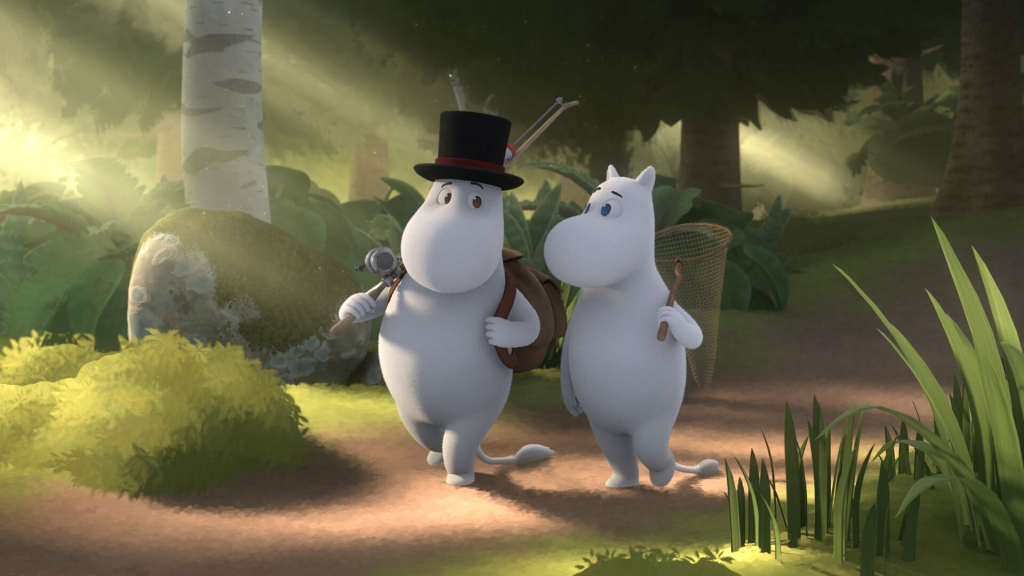 Who would you take on a holiday to Moominvalley with you ?
I'd take my little sisters, because I think they would love it there; it's exactly the sort of place I would love my sisters to spend time in.
This isn't the first time you've lent your voice to an animated character (Taron voiced Johnny the Gorilla in Sing). How do you find doing voice-over work ?
Yeah, I love it ! It's still very creative and collaborative; watching an animated world come to life and being part of that process. It's something I find really satisfying and I really enjoy the nature of the work. It's also lovely because you don't have to worry about what you look like ! It's really thrilling to see this fully-realised world come together; with this world – the world of Moominvalley- especially, it's delightful. I find really stimulating, interesting work.
There's some epic Moomins merchandise out there. Have you been given any cool Moomins stuff ?
I do have some cool Moomins merch, yeah ! I've got a couple of mugs and a nice hoodie and a few of the books and things. A few bits and bobs.
What was your fave type of easter egg when you were a kid ?
I think when I was kid, I thougth something like a Thorntons egg was pretty fancy and snazzy. Expensive taste! Ha ha!