PGS expands its catalog with the Chinese animations CoNaBlue and Princess Doremi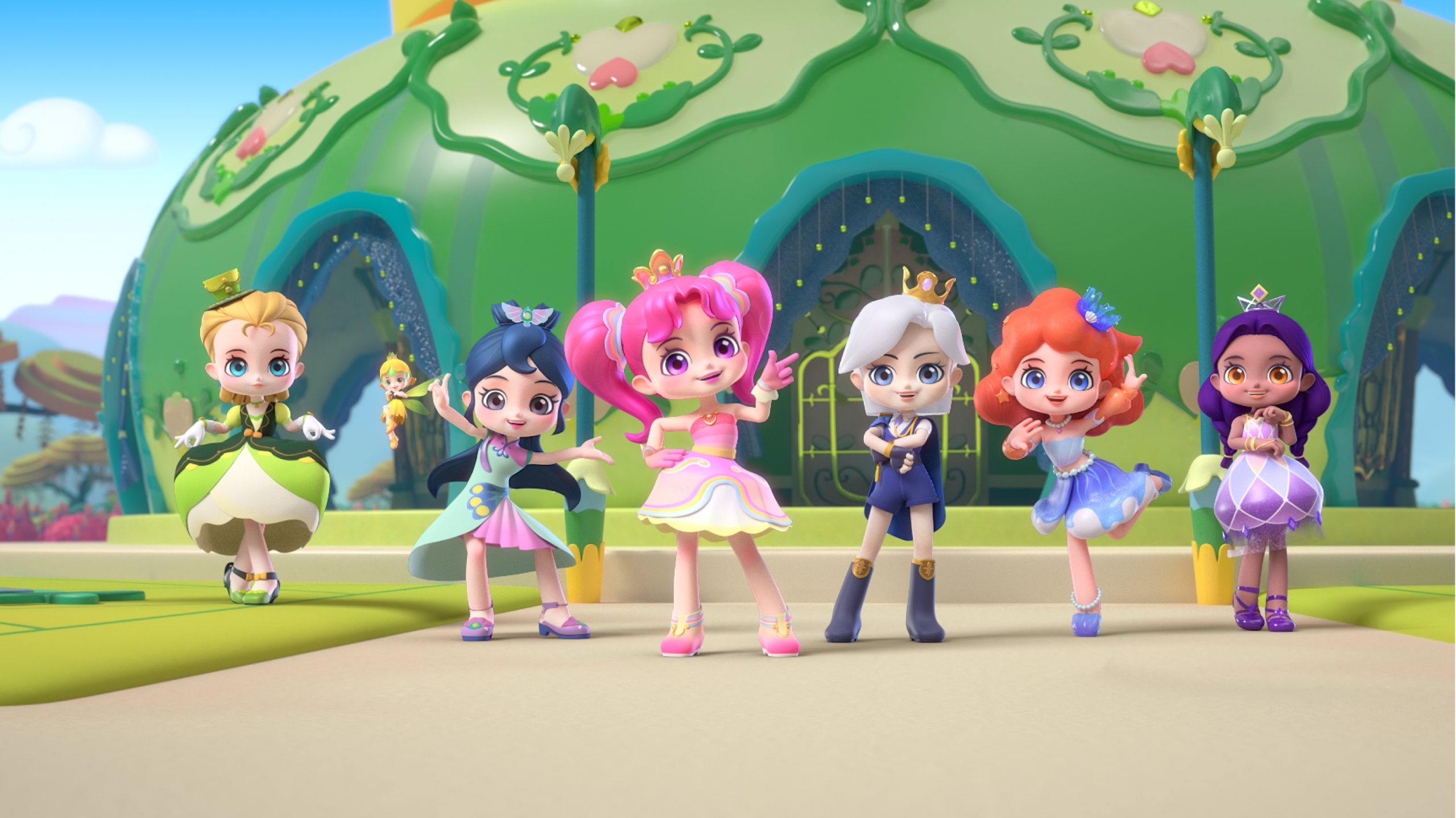 PGS Entertainment, the award-winning distributor of entertainment content, has recently added two new animated series to its portfolio – CoNaBlue and Princess Doremi. Both shows have been produced by FZ Entertainment and have been awarded in China. PGS has expanded its catalog by diversifying the origin of its portfolio's animations while still maintaining the level of quality that they're known for.
CoNaBlue (52 X 11′) is a thrilling series that follows a crew of extraordinary individuals with unique powers who work together to investigate and protect Nature and its creatures. With its captivating storylines and conservation message, the show is a fun and engaging must-watch for anyone who loves nature and adventure. Coproduced by Tencent Video and recently aired on the platform, the show has achieved over 1.3 billion views, a testament to its appeal. CoNaBlue has also been on most of the Chinese TV stations.
Princess Doremi (52 X 13′), co-produced by iQIYI, is a charming musical comedy fairy tale series featuring seven adorable princesses with diverse backgrounds and personalities. Surrounded by an impressive collection of 54 original songs, the princesses have fun and solve problems together, creating magical moments full of music and dance that will warm your heart and leave you feeling enchanted.
According to Paula Taborda dos Guaranys, EVP Acquisitions of PGS, this addition to the portfolio is part of PGS's effort to bring more of the world's flavors while maintaining the quality of the animations. "PGS believes in the power of entertainment to inspire and educate audiences around the world. We are confident that CoNa Blue and Princess Doremi will entertain and promote important values to our global kids' audience," said Paula.
FZ Entertainment, the producer of both shows, is a Chinese studio that has been acclaimed as a National High-tech Enterprise, National Recognized Animation Enterprise, Guangxi Cultural Industry Key Demonstration Base, Guangxi Outstanding Copyright Protection Unit, Guangxi Service Outsourcing Key Enterprise, and China's Copyright New Prominent Enterprise. The high-quality animations produced by FZ Entertainment have garnered awards, making them a valuable addition to PGS's portfolio.
"We are thrilled to expand our catalog with the addition of CoNaBlue and Princess Doremi. These two series are not only fun and entertaining but also carry an important message about nature conservation and diversity, respectively. We are proud to partner with FZ Entertainment, a studio that has been recognized for its high-quality animations and commitment to promoting cultural exchange through entertainment", said Philippe Soutter, Co-founder of PGS.