From A/C Units to Dog-Walkers, Companies Offer More Perks During Pandemic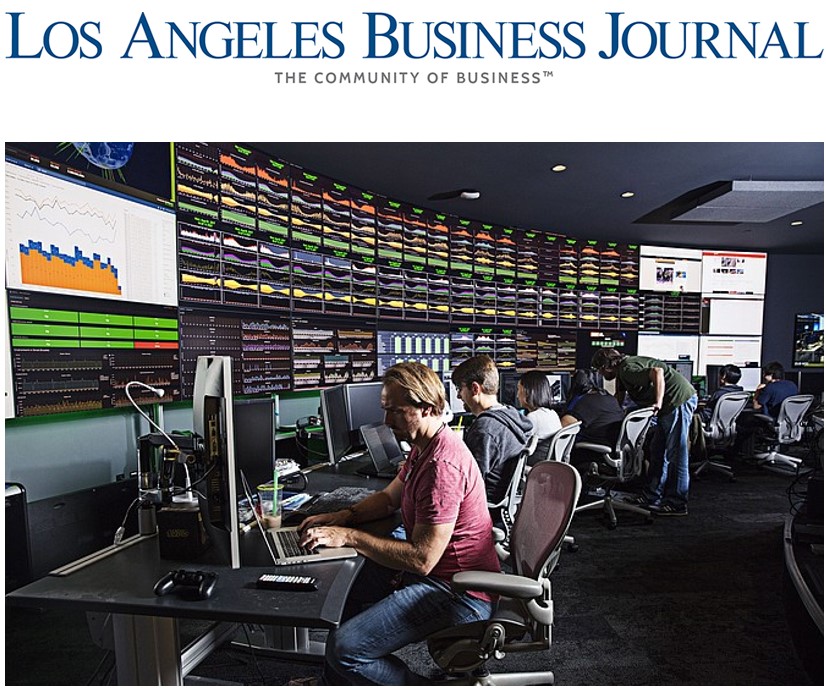 In August, the staff at Riot Games Inc. took a weeklong siesta "to disconnect, recharge and reboot," according to the video game developer and publisher.
The bonus vacation was in addition to the company's customary two-week winter holiday break and its unlimited paid time-off policy.
"We experimented with taking time off together as a company, so there was even less temptation to check Slack or write just one more email," said Joe Hixson, corporate communications director at the Sawtelle-based company known for the "League of Legends" video game.
"Mid-year break was a huge success, and we're going to continue it in 2021," he added.
Some of the strategies local companies like Riot Games implemented last year to ease the burden of the pandemic on their workforce will likely evolve into permanent job perks once things return to normal.
These added benefits include an array of offerings aimed at boosting workers' morale, keeping employees connected and, hopefully, feeling appreciated.
Working remotely is a popular benefit that has gained wider acceptance during the pandemic and is not likely to disappear anytime soon — especially when it comes to attracting or retaining more seasoned employees.
"Some of our older candidates, those 40 or above, they appreciate the opportunity to work from home … to maybe spend more time with their family and be on the road less," said Clay Burnett, whose Clay Burnett Group in Rolling Hills Estates fields applicants for large companies in accounting, finance and IT industries.
"But we certainly see the other end of the spectrum where candidates (who are) in their late 20s and 30s, they do miss the culture aspect of being with a company, and they would welcome the chance to go back into the office."
Riot Games appears to have found a sweet spot with its "flex day" approach, a feature that Chief Executive Nicolo Laurent said in a note to the staff last month "embraces flexibility while maintaining the rhythm of Riot."
Laurent went on to explain, "The pandemic has taught us that, while we can work together virtually and still hit most of our goals, elements of what makes us Riot can't be replicated through a screen. As a creative, collaborative, and relationship-based company, we believe that working closely together in person, as a team, is what makes the magic happen."
"When we're finally able to reopen our offices, every Rioter will have three core days in the office instead of five, with the other two days as flex days where they can come into the office or work from home, at their discretion," he added.
Expanded time off
CarParts.com Inc. also plans to continue to provide more paid time off to its employees, according to Chief Operating Officer David Meniane.
"With the pressures and stressors of the pandemic and work-from-home mounting, we decided to get ahead of employee burnout by offering half-day Summer Fridays," Meniane said. "At the end of the summer, we announced that we were not only going to extend Summer Fridays through the end of the year, but that we'd also be giving all of our employees at our corporate headquarters the last Friday of every month off.
"Corporate morale and employee welfare are priorities for us," he added. "We don't believe things will go back to normal but that there will be a new normal, and we are constantly thinking both short term and long term as we navigate these new waters."
The Torrance-based ecommerce retailer for automotive parts provided its staff who were working from home with chairs, desks, and other office accessories. Other perks the company implemented focus on employees' well-being.
"We also launched a partnership with (Brentwood-based Unplug Meditation), which featured monthly group Zoom meditations and gave our employees free access to their mobile app and challenged them to meditate for 21 days in a row," Meniane said.
"Most recently, we partnered with (San Mateo-based Surprise.com Inc.) to launch a digital spot reward and milestone recognition program," he added. "Gifts range from gift cards to digital experiences and subscriptions, and once the pandemic is behind us, live experiences, too."
Paris-based PGS Entertainment, which has an office in Playa Vista and recently brokered a multiyear global licensing agreement with El Segundo-based Mattel Inc., also embraced working from home into the foreseeable future.
"At the height of the lockdowns, beyond traditional tools such as computers and software, we equipped all employees with air-conditioning units, which cost approximately $500 per unit, as we know how hot it can get in Paris and L.A. in the summer," said Philippe Soutter, the company's co-founder and president.
"We also provided staff with bicycles, which cost approximately $300 per bike, both to enable them to avoid public transit and to stay active," he added. "We also planned to have daily meals delivered to ensure people are eating healthily and subsidized some of the costs that parents incurred on nannies and caregivers."
Soutter explained that the company used funds that would have gone toward in-office upgrades to help pay for the at-home benefits.
"Instead of spending money now in changing the layout of our offices to meet social-distancing protocols, we're investing in our people's home offices," he said. "This, hopefully, will keep everyone productive and ensure that we can work together efficiently until we're back together again."
Fitness allowances
Search firm chief Burnett said his team discovered a broad assortment of perks to sweeten the deal in recent offers to candidates.
These features included a weekly dog-walking service, child care reimbursement, companies picking up the tab for home internet connections and, Burke said, "fitness allowances for employee to take virtual classes for whatever their interests are."
"We've also seen a lot of employees jump on the continuing education allowance," he added. "They've been able to take classes and move toward certifications and licenses during this time and without necessarily being in a classroom setting. There are also employers who now are matching charitable gifts for those that are fortunate enough where they can give during this environment, whether it's to a restaurant or church or whatever they want to support."
Some popular employee perks, however, have been put on a hiatus during the pandemic.
CarParts.com, for instance, once organized one-on-one lunches for employees with Chief Executive Lev Peker.
And Riot Games used to provide free coffee and meals at the company cafeteria, along with smoothies and acai bowls at its smoothie bar.
The team at Riot Games also pressed the company to look out for Riot-adjacent workers.
Hixson said employees "wanted to know we would do right by the support workers who were a part of our lives on campus, even if their jobs were, in many cases, rendered moot during a wide-scale work-from-home order."
"Riot worked with the vendor partners who provide campus security, food, upkeep, and more to ensure those partners could look out for their employees, too, with the ability to continue covering their full pay and benefits," he added
As seen on Los Angeles Business Journal: https://labusinessjournal.com/news/2021/jan/11/companies-offer-more-perks-during-pandemic/