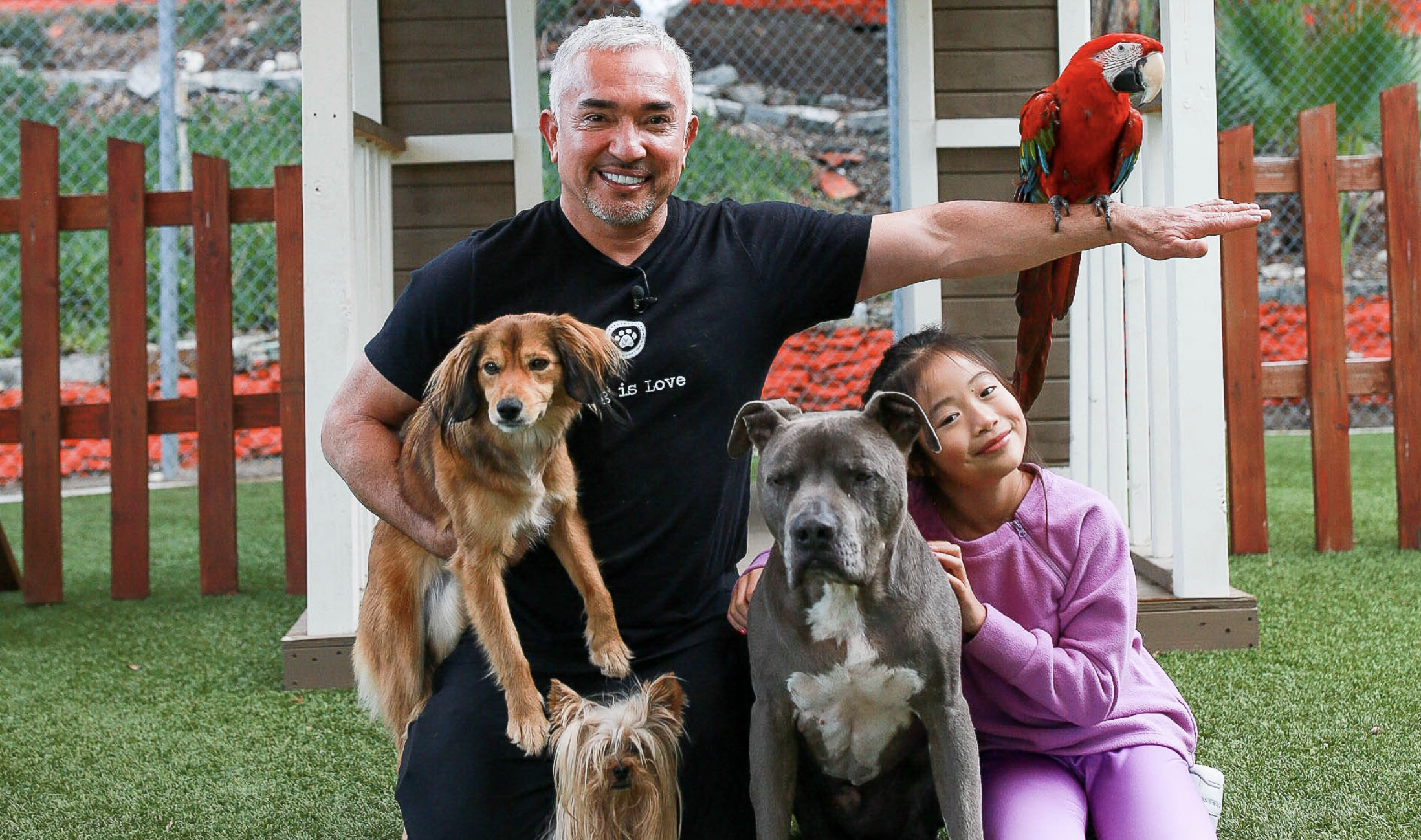 For those of you who missed our extremely successful conference at Kidscreen featuring Cesar Millan, the world-renowned dog behaviorist, and Alice Cahn (Arthur, Teletubbies), we're excited to share with you the keynote we hosted there, which was observed to be "the most attended conference," and which ended in a standing ovation!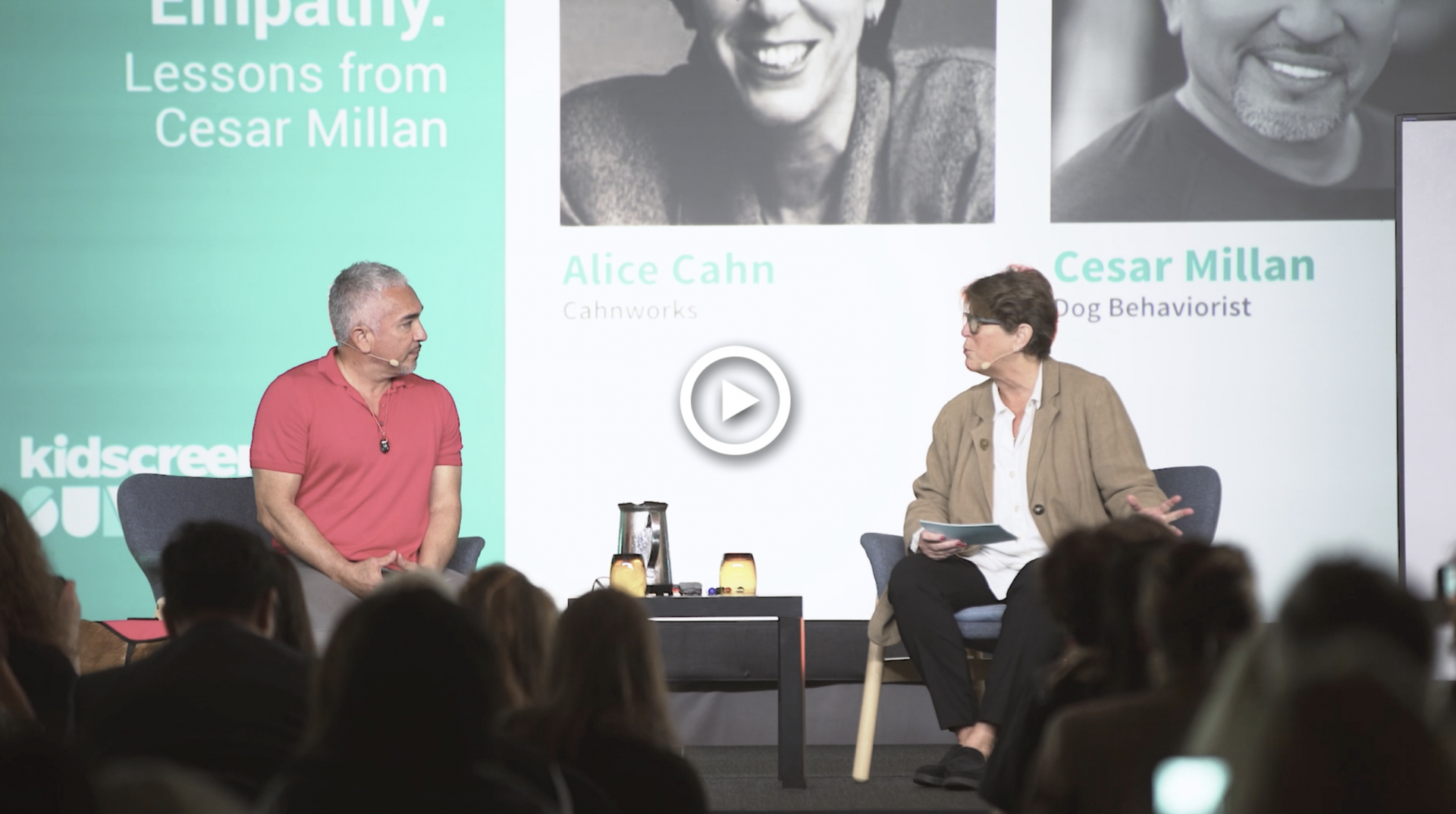 Rethinking Empathy
Cesar's lessons throughout his 25+ years of experience as a canine behaviorist have been built on the foundational principles of trust, respect, and love. By teaching the emotional language of dogs and the empathy necessary to understand it, Cesar provides a gateway to an understanding of these three key values, the building blocks of all relationships (whether animal/human or human/human).
Dogs are the perfect companions from whom to learn empathy. They don't care the smallest bit about one's age, gender, ethnicity, finances, or things of that nature. All of Cesar's work for over a quarter of a century has been dedicated to helping people understanding this so as to build, as Cesar's mantra says, Better Humans, Better Planet
Cesar's New Chapter
Cesar's dedication to rehabilitating dogs has helped families build stronger connections to and relationships with their dogs. His success in this field is unparalleled, with Emmy-nominated episodes of The Dog Whisperer and Cesar 911 on-air for over 15 years, 7 New York Times Best Selling books, sold-out live shows across the world, massive social media presence, and more!
Cesar's focus has, heretofore, been on intervention. He helped families once the problem was already manifested. Having recently turned 50, he decided to embark on a new chapter in his life and transition his focus from intervention to prevention. He believes that the key to communicating his teachings is through a younger audience, and this is the area on which he will now concentrate. We can't wait to show you more of everything we've developed for kids, so make sure to stay tuned.